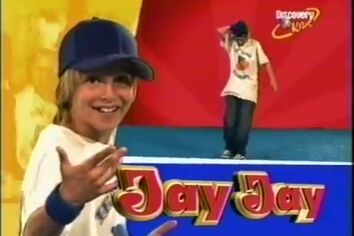 Jay Jay Harris
is one of the members of Hip Hop Harry's dance crew and friends.
Personality/Interests
Edit
Jay Jay is reclucant to try new things. After a impressive bongo performance, Hip Hop Harry speculates that Jay Jay may one day be on a salsa record. Jay Jay's favorite dance move is "six step". Jay Jay's favorite food is hamburgers, especially from Burger King and his favorite healthy food is Apples. Jay Jay's favorite quote from Hip Hop Harry is "Picture makes perfect".